Wandering through the sparse page of Friends post this morning after breakfast and coffee (sparse as I last checked it before I went to bed and only a handful of people posted over night or in the wee hours of this morning...) I came across a new review by
mickmercer
. This time he turned his attention to a Russian band I'd never heard of called DVAR.
There were a couple fo things that really stood out in the review and made me want to know more. One of them was the fact they sing in Enochian. So off to their
Myspace page
I went to learn more.
I love them.
They remind me in places of The Knife, although they called themselves Indie/Gothic/Experimental there latest release is certainly a lot more on the Electronic side of the music spectrum.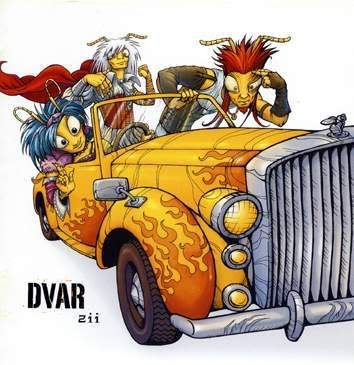 I'm definitely going to have to track down more of there material.